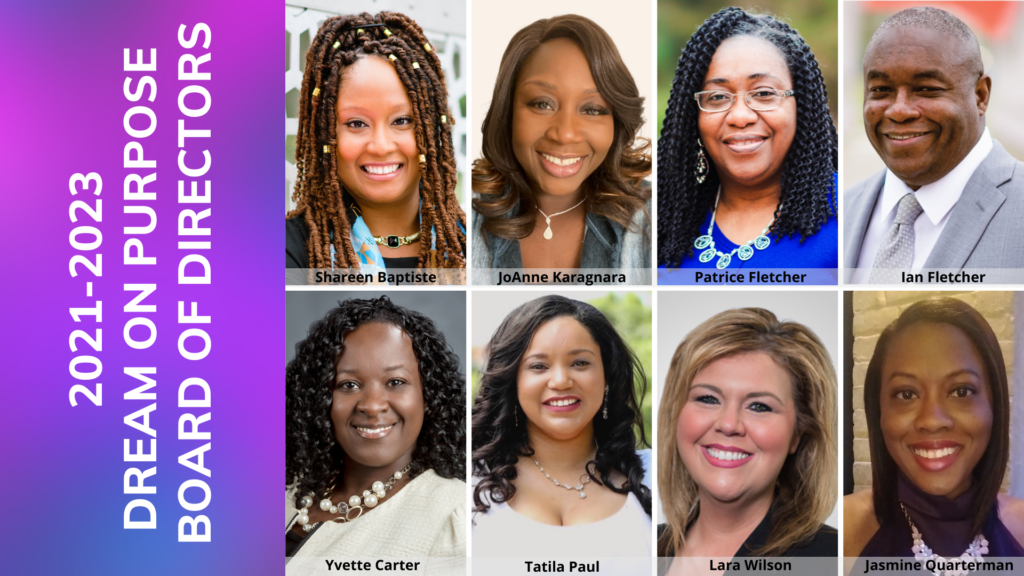 SHAREEN BAPTISTE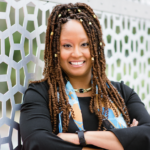 Shareen Baptiste lives to send ripples. She is a 15-year Gainesville inhabitant with more than 10 years of Marketing and Communications experience in the non-profit, business and governmental sector with a specific focus on increasing brand visibility, building strategic relationships with the media and serving the business community.
She graduated from the University of Florida with a Master's of Science in Entrepreneurship and also holds a Bachelor of Science degree in Public Relations with minors in Leadership, Organizational Leadership for Nonprofits and Family, Youth and Community Sciences.
Today, Shareen serves as the Board Secretary for LYFEhouse, a non-profit organization committed to building community by providing exceptional and affordable personal, professional development programs to youth and families and the agencies that serve them. She is an active member of Zeta Phi Beta Sorority, Inc. belonging to the Delta Sigma Zeta Chapter in Gainesville, FL. She previously served as the Chapter's Public Relations Committee Chair and currently serves as the Zeta Youth Auxiliary Committee Chair.
When Shareen is not working to fulfill the mission of Dream on Purpose, she serves as a Proposal Coordinator with Jones Edmunds & Associates, Inc., a local engineering firm, and as a Senior Vice President with Xposure Consulting Firm, Inc., a consulting firm specialized in marketing, event planning and business management.
YVETTE CARTER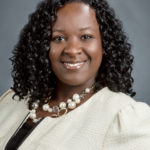 Yvette Carter is Gainesville Regional Utilities' (GRU) first Chief Inclusion Officer. She leads GRU's inclusion and cultural competency initiatives and works closely with the City of Gainesville's Equal Opportunity office in equity efforts. Additionally, Yvette is responsible for the utility's community outreach, community partnerships, and community investments; and serves as ombudsman and government relations liaison for the organization.
At GRU and in the community, she is a vital voice on issues of social responsibility, corporate citizenship, and volunteerism. She is engaged with industry associations, including American Association of Blacks in Energy (AABE), American Public Power Association (APPA), National Utilities Diversity Council (NUDC), Public Utility Research Center (PURC), and is a board member of Florida Municipal Electric Association (FMEA).
Yvette also serves as a board member of several local non-profit organizations and community advisory teams. She is a proud board member of Dream on Purpose, an executive board member of the Alachua County Branch of the NAACP, a member of Zeta Phi Beta Sorority, Inc., a member of the Rotary Club of Gainesville, a founding board member of the Center for Advocacy and Research on Health Equality (CARHE), an advisory committee member of the Cotton Club Museum and Cultural Center, and an avid advocate for the American Cancer Society (East Gainesville Relay for Life).
She is honored to have been named one of Business in Greater Gainesville Magazine's, 2016 Fierce Award winners. She was also selected as a 2017 Women Who Make a Difference recipient.
Yvette graduated from the University of Florida, with a Bachelor of Science degree in Family, Youth and Community Sciences with a concentration in Community Development and minor in Education. She is proud of her family, which includes husband, Wade and children – LaKisha, Britney, Joe, John and Jordan; and grandchildren – Landon and Lauren.
IAN FLETCHER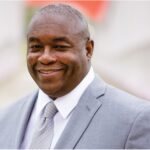 Ian Fletcher is the Chief Operating Officer for the Greater Gainesville Chamber. He has over 20 years of experience and is well-versed in leadership, business management and engagement, talent/workforce development, and client relations. Ian has worked for the Chamber for the past 14 years. Ian currently oversees personnel for the execution of the Greater Gainesville Chamber operations.
He serves as a board member on various boards: He is the Vice-Chair for the Association of Chamber of Commerce Foundation (ACCEF), Florida College Access Network (FCAN) Advocacy Committee, The Education Foundation of Alachua County, GACTA Aces in Motion, United Way of North Central Florida, Junior Achievement of Alachua County, Dream on Purpose, Finer Foundation, Inc., and the Alachua County Public School Pandemic Response Committee. In addition, Ian is a member of the Rotary Club of Gainesville and Phi Beta Sigma Fraternity Inc.
Ian is also a partner with Xposure Consulting Firm, Inc. Xposure provides marketing, event planning, and business management services to clients. He holds a Bachelor of Science degree in Telecommunication – Production with a concentration in Sports Management, earned from the University of Florida.
Ian and Patrice have been married for over 32-years. They have a daughter Julia.
PATRICE FLETCHER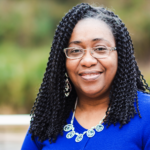 Patrice Fletcher has more that 15 years experience in service leadership and management with a focus on the activities of a retail operation showcasing her customer service, creative, innovative thinking, has the ability to work with professionals staff and managed over a hundred staff.
Patrice earned a Bachelor of Science degree in Recreation, Parks and Tourism with concentration in Event Management from the University of Florida.
Patrice is also the President and CEO of Joshua Joel SMA Life, Inc. and a Senior Administrative Assistant at Jones Edmunds & Associates, Inc. As President and CEO of Joshua Joel SMA Life Inc., Patrice oversees the day-to-day operation of the non-profit and the Give6 video game console Christmas gift away. She also previously served as the Assistant Event Planner at Williams Event & Co., where she provided corporate event management that combines the creative with the professional. Patrice also planned, organized and managed events, negotiate contracts with vendors – all of which, she brings with her to Dream on Purpose, Jones Edmunds & Associates, and Xposure Consulting Firm, where she serves as a Senior Vice President.
JOANNE KARAGNARA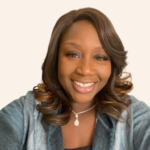 JoAnne Karagnara is licensed as a practical nurse in the states of Florida and Ohio. She is passionate about her career and works in the field of clinical research. She is also passionate about giving back to the community and has donated countless hours to political campaigns, food banks, churches and schools. JoAnne sits on the Make a Difference committee at ClinicalRM, her place of employment, and is Vice-President/Treasurer and CoFounder of Dream On Purpose, Inc.
In addition to volunteering and giving back, JoAnne loves cooking and singing in her spare time and hopes to record an album some day. She believes all things work together for the good of those who love the Lord and the importance of following the golden rule. JoAnne believes, "If you must love thy neighbor as you love yourself, then you must learn how to love yourself, and I want to help these young ladies learn how to do just that. "
TIA PAUL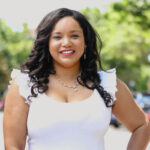 Tia Paul is the Director of Programs for The Education Foundation of Alachua County. She has been at the Foundation for seven years. Her first five years were spent working with just the Alachua Take Stock in Children (TSIC) program. She now oversees all three of the Foundation's program initiatives including its Senior Scholarship program and Catalyst for Change Teacher Grant Program as well as helping plan and execute their special fundraising events.
Prior to working at the Foundation, Tia attended The University of Florida where she majored in journalism and specialized in non-profit organizational leadership; she graduated in May of 2014. During her time at UF, she interned at the Foundation because of her passion to give back to the youth community. Tia is an alumnus of the TSIC program which is where her passion sparked.
In her free time, she enjoys spending time with her husband Jimmie Paul, reading books and learning about mental health specifically ACEs as well as taking leadership courses. She recently became a mother, and now much of her time is spent helping her daughter Maliyah develop.
JASMINE QUARTERMAN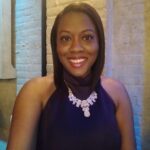 Jasmine Quarterman is a Jacksonville native. In 2007, she received her Bachelor's of Science in Health Education from the University of Florida. After seven years of community education and outreach, Jasmine decided to pursue what was always her true passion, nursing. She graduated from Rasmussen College in 2019 as a Registered Nurse. For the past two years, she has been a RN at UF Health Shands. In 2020, Jasmine decided to begin working on her BSN with plans to graduate by spring 2022. Jasmine's background in community outreach and women's health inspired her to seek out serving on the board for Dream on Purpose in order to advocate for young girls.
Jasmine is a faithful member of Alive Church, where she has served on the Ministry Team and as a Small Group Leader. When she's not busy with work, church, and school, she enjoys spending time with friends, visiting family in Jacksonville, and catching up on the latest Marvel & DC movies.
LARA WILSON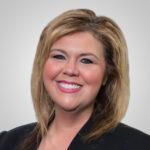 Lara Wilson has resided in Gainesville area for over 15 years, and currently lives in Newberry, FL. Lara went to school at Santa Fe College, and graduated in 2008 with her AA degree in business.
Since 2018, Lara has worked for First Federal Bank as a Vice President Financial Manager. She has been in banking for 22 years, and is involved with the community.
Being involved with the local community lead her to Dream on Purpose, and being able to help those with financial questions, budgeting, and credit has been very rewarding. In her free time, Lara enjoys cooking, attending church, and spending time with family.
INTERESTED IN JOINING OUR BOARD OF DIRECTORS?
Then, complete the interest form below: