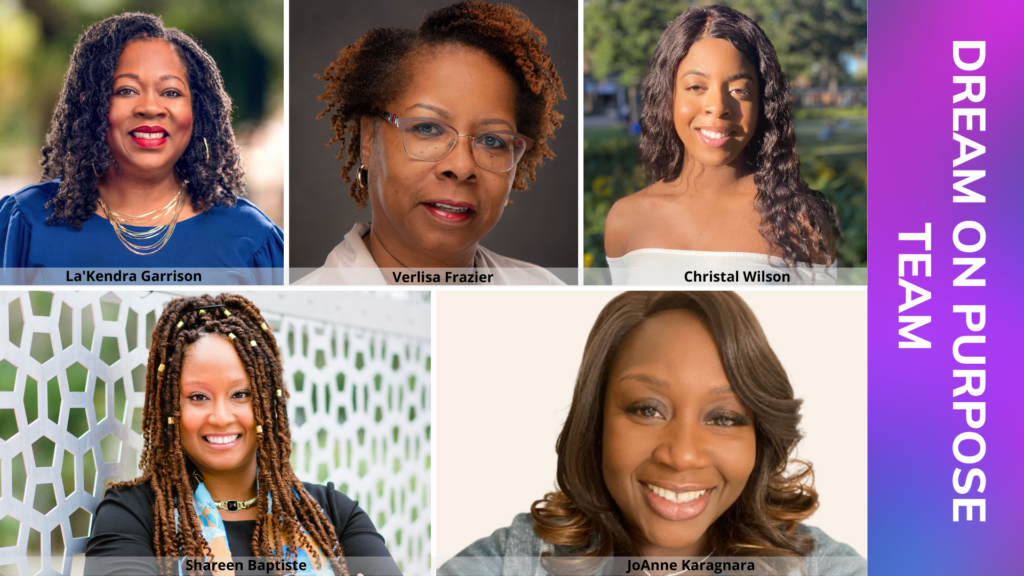 SHAREEN BAPTISTE, PRESIDENT/SECRETARY & COFOUNDER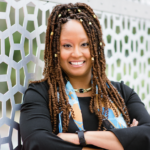 According to Robert F. Kennedy, "Each time a man stands up for an ideal, or acts to improve the lot of others or strikes out against injustice, he sends forth a tiny ripple of hope…"
Shareen Baptiste lives to send ripples. She is a 13-year Gainesville inhabitant with more than 10 years of Marketing and Communications experience in the non-profit, business and governmental sector with a specific focus on increasing brand visibility, building strategic relationships with the media and serving the business community.
She graduated from the University of Florida with a Master's of Science in Entrepreneurship and also holds a Bachelor of Science degree in Public Relations with minors in Leadership, Organizational Leadership for Nonprofits and Family, Youth and Community Sciences. She has a proclivity for strategic planning, project management and creative graphic/web design and photography. She also has educational knowledge of grant research and writing.
Previously, Shareen served as the Director of Public Relations for Joshua Joel SMA Life, a non-profit dedicated to advancing Spinal Muscular Atrophy research, promoting events and programs and increasing brand awareness, monetary support and organizational resources. She served in multiple leadership roles with Alachua County Emerging Leaders and is a graduate of Leadership Gainesville Class 39, former member of Leadership Gainesville Alumni Association, Florida Public Relations Association and AdFed.
Today, Shareen serves as the Board Secretary for LYFEhouse, a non-profit organization committed to building community by providing exceptional and affordable personal, professional development programs to youth and families and the agencies that serve them. She is an active member of Zeta Phi Beta Sorority, Inc. belonging to the Delta Sigma Zeta Chapter in Gainesville, FL. She previously served as the Chapter's Public Relations Committee Chair and currently serves as the Zeta Youth Auxiliary Committee Chair.
When Shareen is not working to fulfill the mission of Dream on Purpose, she serves as a Proposal Coordinator with Jones Edmunds & Associates, Inc., a local engineering firm, and as a Senior Vice President with Xposure Consulting Firm, Inc., a consulting firm specialized in marketing, event planning and business management.
Her passion involves helping others and volunteering. "The great use of life is to spend it for something that outlasts it," according to William James; therefore she dedicates her life to helping others.
JOANNE KARAGNARA, VICE-PRESIDENT/TREASURER & COFOUNDER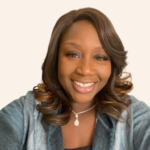 JoAnne Karagnara is licensed as a practical nurse in the states of Florida and Ohio. She is passionate about her career and works in the field of clinical research. She is also passionate about giving back to the community and has donated countless hours to political campaigns, food banks, churches and schools. JoAnne sits on the Make a Difference committee at ClinicalRM, her place of employment, and is Vice-President/Treasurer and CoFounder of Dream On Purpose, Inc.
In addition to volunteering and giving back, JoAnne loves cooking and singing in her spare time and hopes to record an album some day. She believes all things work together for the good of those who love the Lord and the importance of following the golden rule. JoAnne believes, "If you must love thy neighbor as you love yourself, then you must learn how to love yourself, and I want to help these young ladies learn how to do just that. "
LA'KENDRA GARRISON, EVENT PLANNER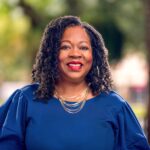 La'Kendra has worked more than 15 years in corporate America with several years of leadership experience, as well as over a decade of communications work in the religious and non-profit sector. The elements La'Kendra loves most about her work include employee development and internal and external communications. La'Kendra leads the Communications Team at Springhill Church which oversees all digital and print media for internal and external communications for the church.
La'Kendra is a Gainesville, FL native and received an associate's degree in Business Administration from Santa Fe College and moved forward to obtain her bachelor's degree in business administration from the University of Florida. In 2019, she graduated with honors and as Salutatorian with a master's degree in public relations from Full Sail University.
The job La'Kendra enjoys the most is being the mother to her teenage son, Jai'Lyn.
VERLISA FRAZIER, EVENT PLANNER
Verlisa is an Academic Assistant with the Humanities and Foreign Languages Department at Santa Fe College.
Professionally her focus has been to supply quality professional administrative support and customer service to state universities in their efforts to recruit, assist, and retain students.  Previously, she has worked at the University of Florida and University of South Florida.
Verlisa loves the Lord, and is the Church Clerk at Greater New Bethel Missionary Baptist in Flemington, FL.
She enjoys spending time with her nieces and nephews, traveling to new places, fishing, cooking, reading and going to the beach.
I believe, "if I can help somebody, as I pass along, then my living shall not be in vain".
CHRISTAL WILSON, PUBLIC RELATIONS INTERN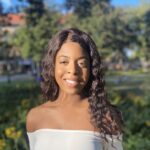 Christal Wilson is a public relations major at the University of Florida (UF). Her goal is to have a career in media and communications and start a few businesses within the cosmetic industry.
She graduated from Lake Minneola High School as a Varsity Track athlete, member of the Nationals Honors Society, and mentor for the About Face Program. She currently serves as the president of the Caribbean Students Association at UF with the goal of unifying the Caribbean population on campus and within the Greater Gainesville region. She is also a member of Greenhouse Church.
In her free time, she enjoys playing volleyball, bike riding, and volunteering. She also enjoys watching television shows on Netflix.